Supporting Virtualisation and Remote Production
Watch Now: Virtual Control Processing for Sustainable Productions
A virtualised and distributed control system can unleash more power by integrating production equipment, workflows and the multitude of playout platforms using web-based configuration and a wide range of bridging surfaces. Virtualised and distributed control systems can replace impossible-to-support custom solutions. This approach enables users to extend the life of their equipment, or to integrate sophisticated control with multi-format delivery. In this presentation, Mark Davies, Director of Products and Technology at TSL Products will discuss how the move to virtualised systems adds sustainable benefits, offering greater flexibility and increased rack density for more advanced installations, ease of management and life cycle.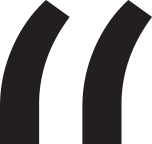 "The benefits of virtualisation are endless, and we are just seeing the beginning of remote production product developments.," adds Davies. "The full utilization of servers saves capital expenditures, power and heat, simplifies maintenance, enhances operator workflows and much more. We are excited and prepared to support the broadcast community as they continue to evolve in their virtualized productions."
Universal Web Keys Designed to Support Remote Working
Recent customer demand for a software-based 'From Home' solutions for remote device control led to the development of virtual-screen based "Web-Key" buttons for use with the Universal Control Switches (USP3) often connected to the Flex Control Network (Powered by DNF Controls).
No VPN, No Problem!
The AIB-4 has the ability to provide a choice of communication paths (IP, audio channels, open intercom channel paths and POTS connection) back to the station, which is especially beneficial for sports broadcast applications as these live events are commonly presented at a range of facilities.
DEMO: Facility Monitoring and Alarming Solutions
InSite is highly flexible, virtualised and configurable infrastructure management solution which can monitor all aspects of a facility network from a centralised point. With real time web-based dashboards, alarming via e-mail or SMS and detailed reporting, InSite connects to IP devices and communicates the status, control and alarm parameters available over SNMP or Modbus. All data is stored in a database for historical reporting and trending information.
InSite provides seamless integration with TSL Products PDU's and can also be used in parallel with TallyMan or any third-party control platform for further integration with detailed broadcast signal flow analysis. The addition of SNMP to our range of MPA1 audio monitors now means that TSL Products can span a greater part of your broadcast production facility with audio status reported to InSite and/or TallyMan, while TallyMan or any other SNMP control system can also take control of the MPA1 audio monitors. This setup has recently been installed at a leading-edge IP based studio complex.